Hobby Casuals is one of Hampshire's oldest, remaining independent clothing manufacturers. Our factory is located on the south coast of England, close to Portsmouth Harbour - the hub of Britain's Maritime heritage.
We were established in 1981 and were proud to supply the Royal Society for the protection of Birds (RSPB), our first major client, with a specialist range of jackets. Our name 'Hobby' reflects the countryside affinity after the Falcon of that name.
Our speciality remains the design and manufacture of outerwear garments for sporting and leisure companies, and a major part of our work now is also the manufacture of equestrian products.
All our products are designed and produced to the highest specification and, as a result, we have been a preferred choice of manufacturer for some of the leading names in the fields of Shooting, Sailing, Golf and Equestrian. Our clients have also included some prestigious names in the Retail and Promotional fields.
We have produced a variety of other clothing for many years, notably bespoke schoolwear, under the label Paloma for Schools.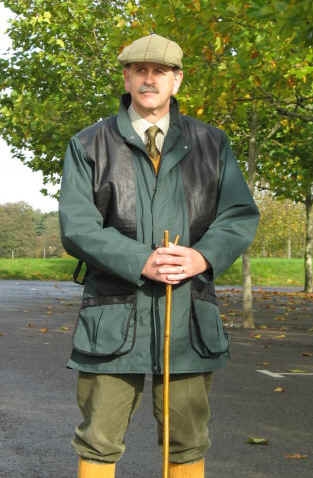 Versatility has been necessary to be able to meet the changing demands of the sports and leisure industry, and the challenging global market conditions. At various times we produce workwear e.g. for a ferry company and can carry out work as diverse as supplying pilots' bags for an aviation logistics company or as straightforward as console bags for shredding companies. In recent years the company has been producing high quality home furnishings for interior design companies.
We pride ourselves on the quality of all our products, service and delivery.